Taiwan Information Security Center
Introduction and Objectives
The Taiwan Information Security Center (TWISC) was initiated as a research program in April 2005 and funded by the National Science Council for the past few years. TWISC pulls together experts in information security from various universities and research institutes in Taiwan with an aim to boost research and development activities in information security, promote public awareness, and foster partnership among government, academia, and private sectors. TWISC has established seven affiliated regional centers respectively across Taiwan since then with the headquarters (TWISC@AS) established within and funded by the Research Center of Information Technology Innovation, Academia Sinica. The research activities in TWISC include cryptology, network & software security, data protection, and critical information infrastructure protection, etc..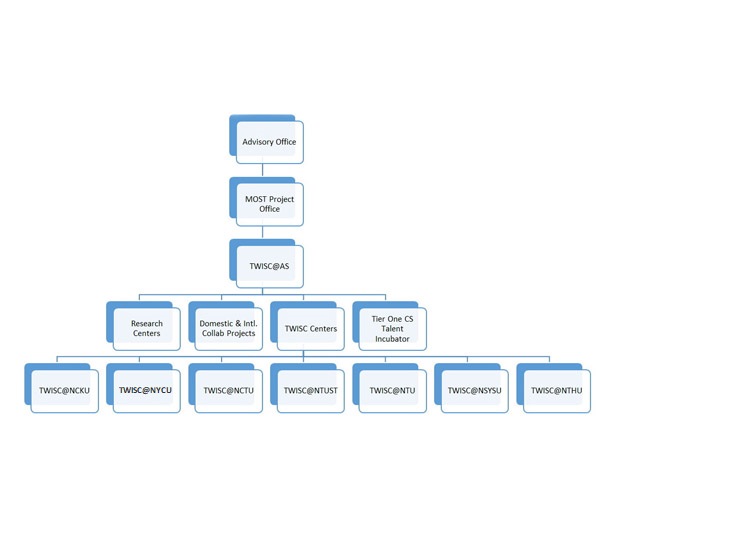 TWISC@AS (Academia Sinica)
TWISC@AS comprises of Advanced Crypto Lab, Advanced Research on Cyber Security Team, and Project Office.
The main focuses of Advanced Crypto Lab are cryptographic implementations and their side-channel attacks, high assurance cryptographic software, and post-quantum cryptography. The Lab aims to participate in the NIST call for new, quantum-resilient public-key cryptographic schemes, which will help determine the future internet.
The Advanced Research Team covers the analysis of current and potential topics, offers countermeasure suggestions to government institutions against threats, and participates in various projects domestically or internationally.